Ke
es Maas and
Wi
lliam Wisselink. If the name of a duo is formed out of the first two characters of the names, you know it is silly.
Side one is in German with a Dutch accent, side two in English with a very Dutch accent and Latin with even a more Dutch accent.
But, in a way, this is comforting me (being Dutch of course).
Kees and William are the founders of, Enschede based, 1000 Idioten Records, which means: there always will be 1000 idiots who will buy their records. Mine is a 12" promotional copy, not for sale.
Wisselink produced it, and he did a better job than JJ Burnel on the Polyphonic Size PS 12".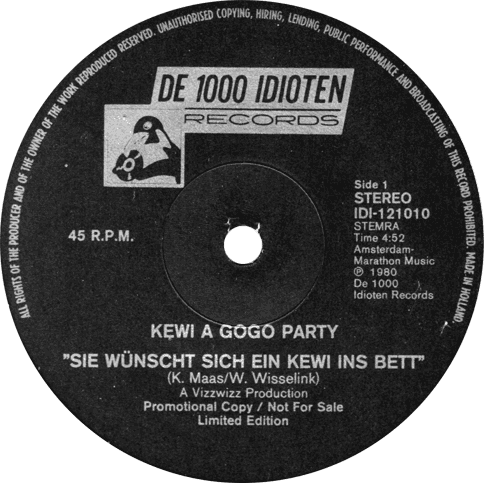 Kewi`s Komplete
for sale at Basta Music.
[Listen low quality]
[Download high quality]
Back
Next