previous post
I requested some rips of Vinyl magazine flexi discs.
Toon from Belgium was kind enough to send me those.
I hereby share them.
Thanks to Toon!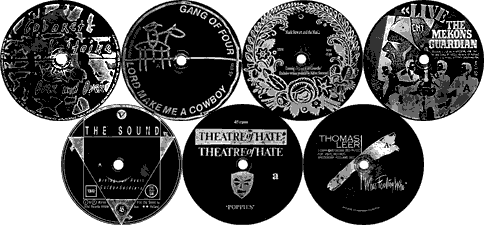 Cabaret Voltaire - Over And Over
Gang Of Four - Lord Make Me A Cowboy
Mark Stewart And The Maffia - Learning To Cope With Cowardice (Exclusive Version)
The Mekons - Guardian
The Sound - Mining For Heart Golden Soldiers
Theatre Of Hate - Poppies
Thomas Leer - Who's Fooling Who
Does anybody know if Lord Make Me A Cowboy of the Gang Of Four is available on a cd?
[Listen to some low quality fragments]
[Download high quality at mediafire]
Back
Next