The work it takes is not in balance with the fun it gives anymore. So don't expect a lot of new stuff the coming months.
This post consists of audio rips from the electronic parts of the movie
Logan's Run
. A lot of the score contains synthesizer sounds. I converted the ac3 to mp3 and made up the titles at my own discretion.
According to the
Internet Movie Database
,
Jerry Goldsmith
is the composer. He used the
ARP 2500
and did also the music for The Twilight Zone, Planet of the Apes, Star Trek, Chinatown and The Boys from Brazil.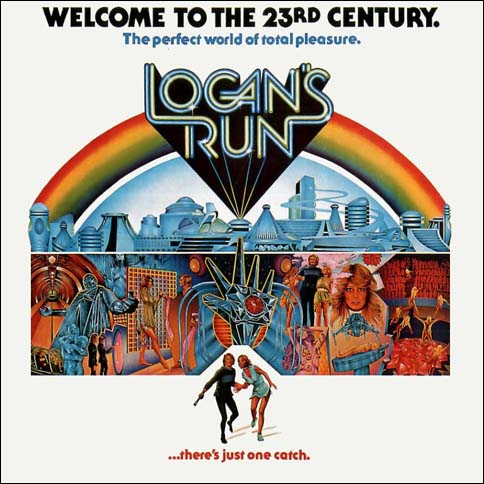 1 Opening Titels [2:26]
2 Ride to Arcade [0:19]
3 Carrousel / Runner [5:29]
4 Circuit [0:31]
5 Cubs [0:29]
6 Debriefing [7:08]
7 Ride to Cathedral Plaza [1:22]
8 Love Shop [1:58]
9 Surrogation [6:36]
[Listen low quality]
[Download high quality]
Back
Next