Shrine Auditorium
in Los Angeles, one of the largest theaters in the United States.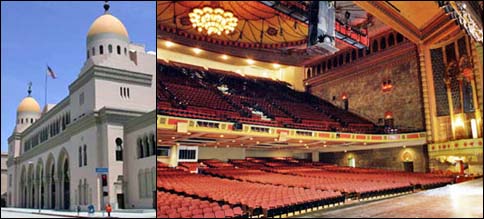 From their
The Lamb Lies Down on Broadway
period.
Side one is mainly work from this double lp, side two consists of the Musical Box plus two studio recordings:
Happy the Man
, a single from 1972 (released between Nursery Cryme and Foxtrot) and
Twilight Alehouse
, 1974, the b-side of I Know What You Like In Your Wardrobe, a single taken from the album Selling England by the Pound.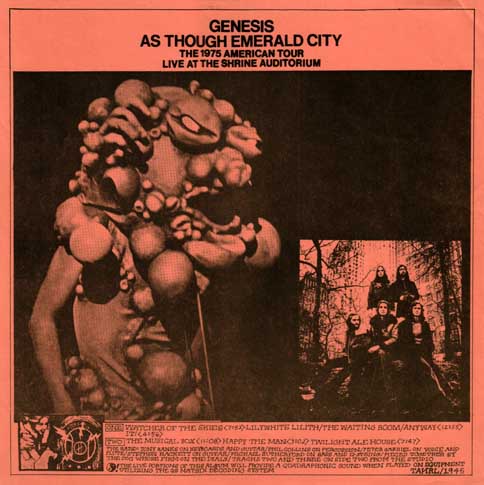 "The live portions of this album will provide a quadraphonic sound when played on equipment utilizing the QS Matrix Decoding System."
WOW !
But what is it?
It is one of the many early attempts to get quadraphonic sound out of a stereo recording, based on phase shifting, to distinguish between what should be heard on the front and back speakers. The encoding was license free, but only Sansui sold decoding systems.

Side one:
1 Watcher of the Skies [7:57]
2 Lilywhite Lilith - The Wating Room - Anyway - It! [17:12]
Side two:
1 The Musical Box [11:38]
2 Happy the Man [2:54]
3 Twilight Ale House [7:50]
[Listen to low quality fragments]
[Download high quality]
Back
Next