Listen to it
. I can hear influences of Jimi Hendrix (Electric Ladyland), Amon Düül II, Doctor John the Night Tripper and Ginger Baker's Air Force.
There are even videos on YouTube:
Jim Meets the Space Aliens
and
Day by Day
.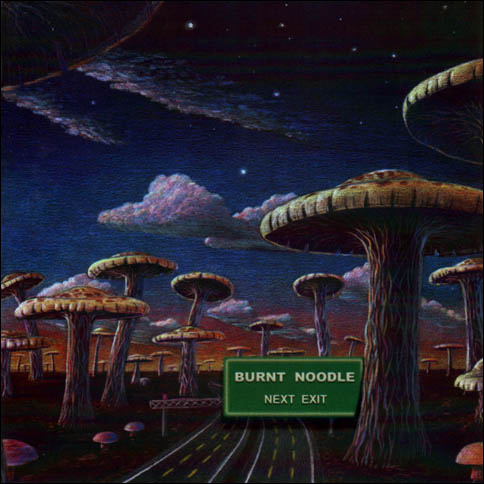 1 bipolar [6:01]
2 day by day [5:24]
3 on & on [10:54]
4 road flick [8:35]
5 uncap your brain [6:32]
6 jim meets the space aliens [14:54]
I wish more people would send me cd's like this one...
[Listen low quality]
You can find more information on
http://burntnoodle.com/
Back
Next