I totally forgot about this present until I saw it passing by while making a backup of my harddisk.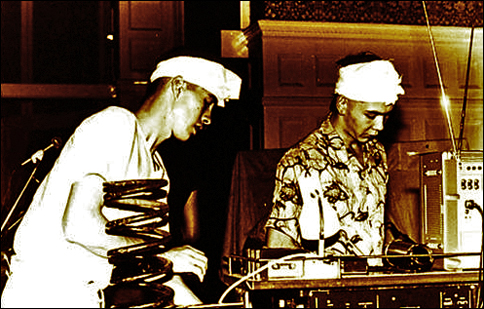 From the notes:
In 1984, the dutch radiostaion VPRO recorded a concert by 23 Skidoo in Aorta,
Amsterdam, a squat run by an artists collective.
There were always memorable performances and concerts there.
This is one of them !
Tracks (alas) unknown.
1. ?
2. ?
3. The Gospel Comes To New Guinea (version)
4. ?
5. ?
6. ?
7. ?
8. Assassins of Soul (Assassin)
9. Assassins of Soul (Shugyosha Step) (incomplete)
[Listen low quality]
[Download high quality]
Back
Next