Mike Hankinson
was born in Great Britain and lives in South Africa, but this lp was produced in the United States. I got the mp3's and scans from a visitor, who was so kind to allow me to share them.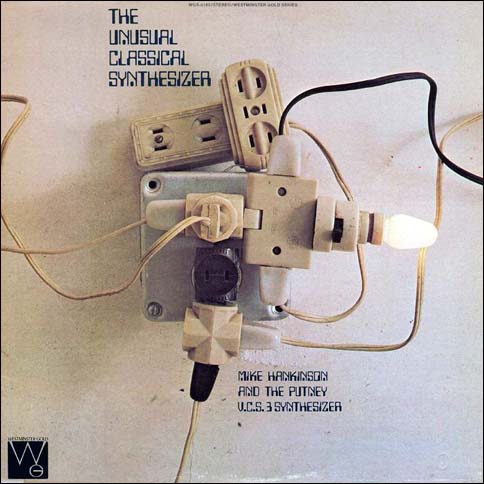 from the sleeve notes:
This record is the first L.P. ever recorded using only the Electronic Music Studios "Synthi"
VCS-3
. This instrument has the capability of producing virtually any sound, but was used purely as a straight musical instrument on this L.P. The only modification - a potentiometer control was added, which gave a sliding octave up or down, by rotating the control, thus extending the keyboard to 5 octaves.
Side one:
1 Toccata and Fugue in D minor (Bach) [7:05]
2 Variations - Mein junges Leben hat ein End (Sweelinck) [3:29]
3 Sonata in D major (Scarlatti) [2:46]
4 Sonata Rondo (Clementi) [3:20]
Side two:
1 Concerto in A minor (Bach) [2:59]
2 Eine kleine Nachtmusik (Mozart) [3:37]
3 Italian Concerto (Bach) [3:37]
4 Moonlight Sonata (Beethoven) [5:08]
[Listen low quality]
[Download high quality]
Back
Next