Group 1850
disbanded, Peter Sjardin tried to take a more commercial line with this Terrible Surprise. The music was a kind of speedy rock 'n' roll in
Herman Brood
and
Gruppo Sportivo
style. Herman Brood later took over the female background singers.
The critics were merciless. Not quite rightly, I think. The music is not bad, but
don't expect Group 1850
.
Ella Elbersen: vocals
Wouter Planteydt: guitar, percussion
Peter Sjardin: lead vocals, organiser
Robbie Smits: vocals
Kees van der Vooren: fender bass
Wilfrid Snellens: drums, percussion
This is the only recording they made. After this failure, Peter stopped making music and retreated anonymously in a basement in Amsterdam.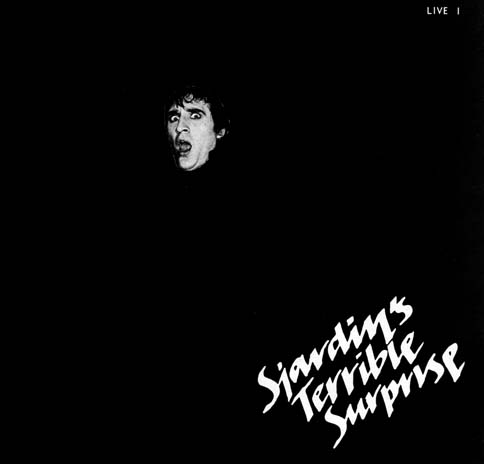 This is a hand-numbered edition, from 1 to a 1000. (NR 315)
Side one:
1 Rip off love [5:27]
2 Time killer [2:34]
3 One [3:15]
4 Collage castrate code [3:38]
5 Tokyo [3:05]
6 The wrong information [3:31]
Side two:
1 Can't control [3:32]
2 Unknown queen [2:46]
3 Raped [1:52]
4 The dutch scene [4:23]
5 Sun is coming [5:56]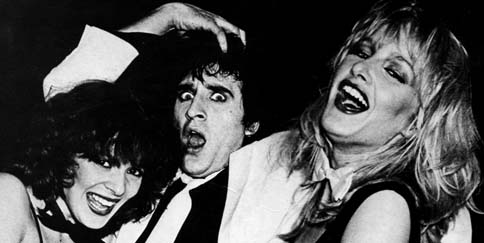 Put your head on the cover between Robbie and Ella, everybody is a star
[Listen low quality]
[Download high quality]
Back
Next