Abroad not so well known Solution did a reunion concert this year.
They only played 1 1/2 songs of their first lp, the best one.
Here are 1 3/4

numbers of the first and two good ones of the second lp. Fever is not live, it is from the second lp and was left out on the cd re-issue.
Divergence is more well known in the version of Focus, called Tommy after the writer and sax player Tom Barlage.
Koan, though credited to Solution on their lp, is mainly The Koan of Big Jim Sullivan (alias Lord Sitar), available on his Sitar Beat cd. Pentangle also recorded it, available on the self titled cd as a bonus track.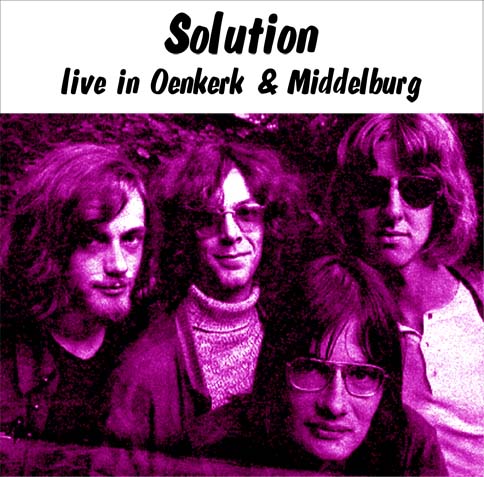 1 Divergence [5:41]
2 Koan [9:28]
3 Trane Steps [7:59]
4 Fever [4:08]
[Listen low quality]
[Download high quality]
Back
Next